Same Day Music is an
authorized Yamaha dealer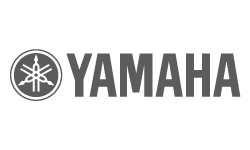 The Yamaha PSR-E263 Portable Keyboard is packed full of great sounds and features, ideal for aspiring musicians who are just starting out. Use the on-board lesson feature, Yamaha Education Suite (Y.E.S.) to learn the 100 preset songs, or take advantage of 385 instrument Voices and 100 Styles to experiment and create your own music. The Aux Line Input turns the PSR-E263 into a speaker system for your MP3 player so you can play along or just listen, all for a very affordable price.
Features:
- 61 full-sized keys are great for learning and developing keyboard playing technique.
- 32-note polyphony allows for the performance of beginner to advanced level pieces, allowing for sustained notes to ring through without being cut off.
- Duo mode splits the keyboard into two halves, each with their own "middle C" for practicing with a partner.
- Yamaha Education Suite (Y.E.S.) allows you to practice using the preset songs (or MIDI files on compatible instruments) at your own pace, one hand at a time, or both together.
- Auto power off saves energy by shutting down after a period of inactivity
- The Aux Line Input allows you to connect any music device with a headphone output, such as an MP3 player, a computer, a mixer or even another instrument, and hear it through the internal speakers.
- The Portable Grand button and instantly resets the keyboard to the grand piano Voice.
- The Master EQ allows you to tailor the overall output for optimal sound in different listening situations.
Optional Yamaha SKB-2 Survival Kit Contents:
The Yamaha SKB2 contains everything you need to make using your Yamaha portable keyboard just that much more enjoyable. Every box contains a power adaptor, a foot switch, headphones, and digital owner's manuals and information on other Yamaha products. Plus, you also receive a two-year extended warranty and over $100 of rebate coupons on great Yamaha instruments and accessories.
The Yamaha SKB2 works with Yamaha PSR-E223, PSR-E323, PSR-E343, PSR-E413, EZ-200, EZAG and DD-45.
Optional Kit Includes:
- Yamaha Power Adapter
- Foot switch
- Stereo Headphones
- 2-Year Extended Warranty
- Hundreds of dollars of Rebate Coupons
Same Day Music is an authorized dealer of
Yamaha
products.