Same Day Music is an
authorized Casio dealer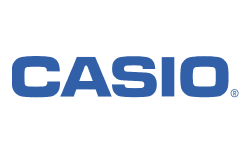 The MZ-X Series is the evolutionary successor to Casio's powerful MZ-2000 Series instruments. It will jump-start your creativity with its authentic sound, intuitive Color Touch Interface, and extensive control. This flagship keyboard will enable musicians around the world to perform, create, and inspire like never before.
Evolutionary Sound Quality
Over 1,100 high-quality Tones are provided, (over 900 on MX-Z300), covering a global variety of instruments. No matter what type of music you want to play, the MZ-X Series delivers.
Acoustic guitars include fret noise, harmonics, string slides and body slaps. Basses have smooth glissando from note to note. Versatile Tones provide these and other nuances, delivering incredible realism.
The Tones can be easily modified to suit your tastes, thanks to the realtime control knobs and sliders. You can also draw on a selection of 20 different effects to fit any occasion.
Virtual Tonewheel Organ
The MZ-X Series faithfully reproduces the timeless sound of a vintage tonewheel organ. The rotary speaker is also simulated in great detail, giving you the complete vocabulary of this revered instrument. The physical sliders give you precise drawbar control, and easy onscreen buttons provide you with essential adjustments.
Easy Production Tools
The MZ-X Series contains a 16-track MIDI recorder with a full suite of mixing and editing features, plus powerful effect processors and USB audio recording. Select an ensemble, record a performance, then connect a mic, add some vocal effects, and record your performance as an upload-ready WAV file.
Authentic Rhythms
The MZ-X Series contain hundreds of flexible and great-sounding Rhythms, representing musical genres from around the world. Latin, Middle Eastern, European, Asian, and other global Rhythms are included, as well as a full spectrum of pop, jazz, rock, dance. These Rhythms have multiple intros, endings, and variations, and use advanced chord detection to deliver complete accompaniment ensembles that react smoothly to the way you play. They are ideal for solo performances, songwriting, or just enjoying a jam session with a band of professional musicians.
Pattern Sequencer
Patterns can be easily created and combined to form your own Rhythms, making the MZ-X Series completely expandable and customizable. If you have a vision for the perfect backing band, you can quickly generate all the performance elements you want, with extensive mixing and editing tools.
Color Touch Interface
The bold, bright 5.3-inch display puts you in the driver's seat, and makes it incredibly easy to explore and navigate the MZ-X Series. You're always just a few touches away from any essential function, and selecting Tones and Rhythms is easier than ever. Enjoy interactive visual tools like mixers, synthesizer functions, effect controls, and more. It can even be used as an X/Y controller for the built-in effects and filters, controlling two parameters with just one touch. Onscreen text is large and easy to read from any angle, no squinting required.
The stylish "cockpit" design of the MZ-X Series is insightfully laid out, with the most important controls just where a player would need them. Along with the display, you'll find your hands naturally gravitating to the newly-designed knobs, sliders, pads, and other performance controls. Bright backlit buttons also keep you informed and in control, so you can focus on what's most important- making music.
Pattern Convert
Not only can the MZ-X Series load and play standard MIDI files, they can import data from an SMF into custom Rhythms. This means that instead of simply playing back a song, you can perform it and make it your own.
Multi-Pads
The MZ-X500 has 16 backlit, velocity sensitive multi-function pads. Initially, you'll find they can add new, creative, and fun elements to your music. As you explore them further, you'll realize they can open up a new dimension to your performance and composition.
Sampling
Quickly and easily record high-quality samples from any source via the line and mic inputs, and assign them to the pads. Create a drum kit with custom percussion sounds, record your vocal harmonies, or create a soundboard of clips to trigger during your performance.
Phrase
The pads can also trigger original musical phrases. You can easily create phrases yourself, or use the many included presets for many different instruments and genres.
Chord
You can also use the pads is to trigger chords, which can drive the MZ-X's accompaniment Rhythms. This can simplify a performance, freeing up your hands to play a two-handed melody, or use controllers.
Each pad is individually and highly customizable. You can combine all of these (and other) functions into your own custom pad layout, triggering samples, phrases, and Tone articulations all from one set of 16 pads.
Speakers
The MZ-X Series' bass-reflex speaker system puts out a staggering 40 watts of power, and sounds rich and clear at any level. A 4-band parametric equalizer is included to help you customize the MZ/X to suit any space, ensuring that you and your MZ-X will always sound your best.
Hex Layer and Synth (MZ-X500)
Casio's Hex Layer technology combines up to six layers in a single Tone, with up to four Hex Layer tones playable at once. This allows for creation of incredibly rich sonic textures, and stunningly realistic acoustic instruments.
The MZ-X500 series also features a Bass Synthesizer with an impressive collection of classic synth waveforms. Combined with the intuitive Color Touch Interface and powerful Hex Layers, you can explore the world of analog-style synthesis.
Same Day Music is an authorized dealer of
Casio
products.
- Keyboard: 61 Piano-style keys
- Touch Response: 3 sensitivity levels, Off
- Sound Source: MXi (Multi-Expressive Integrated) Sound Source
- Polyphony (max): 128
- Number of Built-in Tones: 1,100
- User Tone: 650
- Drawbar Organ Function: 9 drawbars (16', 5 1/3', 8', 4', 2 2/3', 2', 1 3/5', 1 1/3', 1')
- Preset Virtual Tone Wheel Organ Tones: 75 (Included in 1,100 preset tones.)
- User Virtual Tone Wheel Organ Tones: 50
- Percussion: Second / Third
- On Click: On / Off
- Off Click: On / Off
- Rotary Effect: Fast / Slow (Uses DSP)
- Reverb: 20
- Chorus: 25
- Delay: 20
- DSP: Equalizer, Compressor, Limiter, Enhancer, Early Reflection, Phaser, Chorus, Flanger, Tremolo, Auto Pan, Rotary, Drive Rotary, LFO Wah, Auto Wah, Distortion, Pitch Shifter, Multi Chorus, Ring Modulator, Delay, Piano Effect
- Master Comp: Editable
- Master EQ: 4 Bands Parametric EQ
- Auto Harmonize: 12 types
- Arpeggiator: 100 types
- User Arpeggio: 100 types
- Layer: Lower 1 - 4, Upper 1 - 4 Assignable (Max 4 Tones)
- Number of Built-in Rhythms: 330
- One Touch Preset: 330
- Auto Accompaniment: CASIO chord, Fingered 1, Fingered 2 (6th off), Fingered 3 (on bass),
- Controllers: Start/Stop, Intro1 - 2, Variation1 - 4/Fill-in, Break, Fade In/Out, Ending1 - 2, Synchro Start, Synchro Stop, Accomp On/Off, Ritardando, Auto Fill-In, Tap Start
- Chord Type: 37 Types
- Pattern Sequencer: Real-time Recording, Event Edit (Delete, Copy, Insert, Quantize, Step Recording), Part Parameters, SMF Import
- User Rhythms: 100
- Number of Demonstration Songs: 6
- Number of Music Preset: 305 preset with chord progression, chord edit
- User Presets: 100
- MIDI Recorder: Real-time Recording, Track Edit, Event Edit ( Delete, Copy, Insert, Quantize, Step Recording ), Punch-In/Out, Over Dubbing, SMF Import
- User Songs: 100 songs, 17 tracks per song (1 system track + 16 multi tracks)
- Approximate Data Capacity: 50,000 notes (1 song)
- Recording Source: Keyboard play, keyboard play with Auto Accompaniment and with Music Preset, MIDI Recorder playback, sound input from EXT IN (LINE IN, MIC IN)
- Audio File Format: .wav (16bit, 44.1 kHz, Stereo)
- Recording Capacity: Up to 100 audio files (maximum recording time: approximately 90 minutes for a single audio file)
- Requirement: USB memory, up to 32GB
- Number of Pads: 16
- Phrase: 30
- Sampling: 30
- Chord: 20
- Multi: 20
- User: 100
- Sampling Time: Long: 9 seconds x 4, Short: 3 seconds x 32
- Mixer: 48 channels + EXT IN (LINE IN, MIC IN), 9-slider operation
- Registration: 8 sets x 12 banks (96 setups)
- Registration Sequence: 12
- Scale Tuning: Equal temperaments plus 16 other types, Scale Fine Tune - 99 cents
- Key Transpose: +/- 1 octave (-12 to +12 semitones)
- Tuning Control: 415.5 - 440.0 - 465.9Hz (0.1Hz units)
- Octave Shift: +/- 3 octaves
- Metronome: 0(Off), 1 - 9 beats
- Tempo Range: quarter note = 20 to 255 per minute
- Volume: Adjustable
- Display: 5.3-inch touch panel color LCD
- Pitch Bend Wheel: Pitch bend range: 0 to 24 semitones
- Knobs: 3 (Assignable x 2, Value x 1)
- Sliders: 9
- General MIDI: 16 channel multi-timbre received, GM Level 1 standard
- Internal User Memory (Tone, Rhythm, Song, Registration, etc): 256MB
- PEDAL 1: Mono standard jack
- PEDAL 2 / EXPRESSION: Stereo standard jack
- PHONES: Stereo standard jack, Front
- LINE OUT: L/MONO, R for each; Standard jack
- LINE IN: L/MONO, R for each; Standard jack
- MIC IN: Mono standard jack, MIC Volume
- Supported USB Memory: up to 32GB
- Functions: SMF Playback (up to 320KB per file), File Storage, File Recall, File Delete, Format, Audio Data Playback / Storage
- Save/Load: User Tone, User Rhythm, User MIDI Data, User Music Preset, User Registration Memory, User Pad Bank, User Sample, User Phrase, User Arpeggio
- Amplifiers: 20W + 20W
- Dimensions (W x D x H): 37.4 x 15.7 x 5.9"
- Weight: 16.8 lbs.
- Included Accessories: AC adaptor, music stand
Same Day Music is an authorized dealer of
Casio
products.
Shipping Weights and Dimensions

Base Item

Shipping Weight: 25 lbs
Shipping Dimensions: 40 x 18 x 8 in