Same Day Music is an
authorized Casio dealer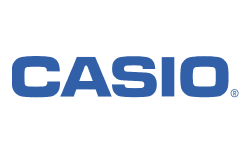 Casio's LK-280 is part of Casio's educational line, making them ideal for any level of musician looking to create compositions, as the keyboards feature a 5-song and 6-track recorder, perfect for capturing original music. In addition, Casio delivers 600 built-in tones which include stereo grand piano tones, offering a range of dynamic and inspirational sounds for the musician to choose from. The 180 built-in rhythms provide a full range of accompaniment or individual drum patterns, triggering a virtual band at a musician's fingertips.
The keyboards are equipped with Casio's renowned Step-up Lesson System, which allows novice users to learn the 152 built-in songs phase by phase, at their own individual pace. Utilizing the LCD display, aspiring musicians can learn both music notation and correct hand positioning, while Casio's innovative lesson system evaluates performance so users can track their progress and incremental success. The simplicity and power of Casio's LK-280 has the additional ability to teach with the aid of the lighted 61-Key Piano Style Touch-Response keyboard.
Furthermore, each model features a class-compliant USB port, allowing for easy access to utilize the keyboard to rock out with popular music education and composition software, essentially eliminating the need to download drivers. The series also includes an audio input which transforms the keyboard into a stereo speaker system for a MP3 player.
Same Day Music is an authorized dealer of
Casio
products.
Keyboard:
- Number of keys: 61 Keys
- Keyboard size: Piano type standard size with key lighting system
- Touch Response: 2 sensitivity levels
- Sound Source: AHL
- Maximum Polyphony: 48 notes
- MIDI: GM Level 1 compliant
- Key Transpose: +/-1 octave (-12 to 0 to +12 semitones)
- Tuning Control: A4=415.5 - 440.0 - 465.9Hz
- Scale tuning: 16 patterns
Tones:
- Number of built-in tones: 600
- Stereo sampling piano tone: Yes
- Layer: Yes
- Split: Yes
- Octave shifter: Yes
- Piano/Organ switching button: Yes
- Sampling system: MIC in / Sampling
- Sampling tone: Max. 5 sampled tones + max. 3 sampled drum tones set (Max. recording time: Total 10 second)
Digital Effects:
- Reverb: 10 types
- Chorus: 5 types
- Auto harmonize: 12 types
- Arpeggiator: 90 types
Built-in rhythms: 180 patterns
Number of one touch preset: 180
Number of music preset: 305
Song Bank: 152 songs (Including 50 songs for practice)
Metronome: 0, 2, 3, 4, 5, 6 beats (Adjustable tempo: 30 to 255)
Chord Book: Yes
Recorder:
- Lesson song: RH, LH, RL
- User's performance: 5 songs, 6 tracks
- Size: Approx. 12,000 notes
SD memory card:
- Supported memory cards: Up to 32GB (SDHC applicable)
- SMF (Standard MIDI File) playback: Max. 999 songs / SMF (format 0,1) CM2
- Save: User's recording songs, sampling tones, sampling drum tones and all data
- Load: User's recording songs, sampling tones, sampling drum tones and all data
- Delete: Yes
- Format: Yes
Input/Output Terminals:
- USB port
- SUSTAIN/ASSIGNABLE jack
- PHONES/OUTPUT jack
- AUDIO IN jack
- MIC IN jack (MIC Vol on back)
- DC IN jack: 9.5V
Speaker size: 12cm x 2
Speaker output: 2.5W+2.5W
Power: DC9.5V (D size batteries x 6)
Included Accessories:
- AC Adapter: Yes
- Music stand: Yes
- Music book: Yes
Same Day Music is an authorized dealer of
Casio
products.
Shipping Weights and Dimensions

with Power Supply

Shipping Weight: 16 lbs
Shipping Dimensions: 40 x 16 x 6 in

with Premium Pack (Stand, AC Power, Headphones)

Shipping Weight: 25 lbs
Shipping Dimensions: 45 x 21 x 7 in