Same Day Music is an
authorized Casio dealer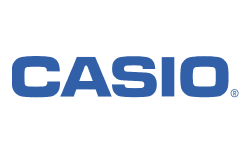 A total entertainment keyboard, the LK265 features lessons which make learning to play fun! In addition, the LK265 has improved sound quality and keyboard feel.
All About Sound
With 400 high-quality Tones and 150 fun Rhythms, the LK-265 delivers a huge variety of musical exploration. You can listen via the built-in speakers, or connect headphones for quiet playing.
Keys to Success
The LK-265 has 61 full-size, touch-sensitive keys that respond naturally to your playing dynamics. The LK-265 also feature Casio's Key Lighting System, which illuminates keys to indicate which notes to play. Combined with its intuitive Step-Up Lessons, the LK-265 makes it easy to learn the 60 built-in songs.
Dance, Dance, Dance
The LK-265's all-new Dance Music Mode lets you create and remix electronic dance music quickly and easily. Select from 50 styles of EDM, and use the lower keys to choose different variations of drum beats, bass lines, and synth parts. You can even add filter, flanger, gate, roll, low-fi, and other effects to polish your tracks.
Learn Your Favorite Songs
Connect to your iOS or Android device to use the free Chordana Play app, which uses the LK-265's lighted keys to show you how to play your favorite songs. Just download your favorite MIDI files, connect your device's headphone output to the LK-265's audio input, and explore an endless library of music. You can even transfer MIDI songs to the keyboard, and learn them when your device isn't connected (some file limitations apply).
Music To Go
The LK-265 lets you make music anywhere with battery power, or use the included AC adapter. It's compact and lightweight, yet rugged and reliable.
Features:
- 61 Piano-style Touch Response Light-up Keys
- Chordana Play App Integration
- Dance Music Mode with 50 Built-in Rhythms
- 400 Tones
- Stereo Piano Tones
- 100 Auto-Accompaniment Rhythms
- 60 Built-in Songs
- 48 Note Polyphony
- 10 Reverb Effect Choices
- Includes power supply
Same Day Music is an authorized dealer of
Casio
products.
- Number of Keys: 61 (Piano-style)
- Touch Response: Sensitivity leveles, off
- Key Lighting System: Yes (on/off)
- Polyphony (maximum): 48
- Number of Built-in Tones [Sound Source]: 400
- Stereo Piano Tones: Yes
- Hall: Yes (Virtual Hall)
- Reverb: 10
- Dance Music Effect: Yes
- Number of Built-in Rhythms: 100
- World Rhythms: 46 [12/34]
- For Piano Play: 10
- One Touch Preset: 100
- Dance Music Mode: Yes
- Number of Built-in Dance Music Rhythms: 50
- Number of Built-in Tunes [Exercise Phrase]: 60
- Lesson Function: Lesson Lite, Scoring System, Voice Fingering Guide
- Lesson Part: Select Right Hand, Left Hand, Both Hands
- Connection to Chordana Play: Yes
- Key Transpose: Yes
- Tuning Control: Yes
- Metronome: Yes
- Auto Power Off: Yes
- Pedal (Sustain/Damper): Yes
- Phones/Output: Yes
- Mic In: Yes
- Speakers: 3.9" x 2
- Amplifiers: 2 W + 2 W
- Dimensions: 37.2" x 12.1" x 3.6"
- Weight (w/o batteries): 7.9 lbs
- Batteries / Included AC Adapter: AA x 6 / AD-E95100L
- Included: Music Stand, AC Adapter
Same Day Music is an authorized dealer of
Casio
products.
Shipping Weights and Dimensions

Base Item

Shipping Weight: 12 lbs
Shipping Dimensions: 39 x 15 x 5 in

with Premium Pack

Shipping Weight: 21 lbs
Shipping Dimensions: 44 x 14 x 9 in