Same Day Music is an
authorized Casio dealer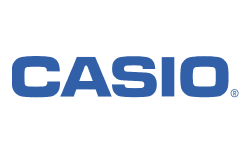 The Casio LK-175 61-Key Lighted USB Keyboard makes learning to play the piano entertaining and fun. The lighted keys and Casio's Step up Lesson System provide instruction and assistance allowing you to gain experience and eventually play on your own. The LK-175 is much more than an instructional keyboard. It offers 61 piano-style lighted keys with touch response, a Sound EFX Sampler with a built-in Microphone, 400 Tones, 150 Rhythms, 110 Songs, 48-Note Polyphony, USB MIDI, Step up Lesson System. The LK-175 has more than enough features to take you beyond the initial learning steps.
Easy Sampling/Built-in Mic
The Sound EFX Sampler allows you to record any sound and integrate it into the rhythm. The built-in microphone makes it easy.
Get Connected
The LK-175 features an Aux input for connecting your MP3 player or other devices allowing you to enjoy the stereo speaker system in multiple ways. In addition, the LK-175 USB MIDI port is ready for computers and even iOS devices without the need for drivers. Of course there is also a headphone connector for quiet practice.
Make Learning Fun
The LK-175 has lighted keys and Casio's Step up Lesson System to help beginners learn to play piano and discover the world of music.
Power Included
Not only is the LK-175 a powerful keyboard but unlike other companies, Casio includes the AC adapter with all full sized keyboards so you can start making music right away.
Features:
- Sound EFX Sampler
- 400 tones
- 150 rhythms
- 110 built-in songs
- Includes Power Supply
Same Day Music is an authorized dealer of
Casio
products.
Keyboard: 61 standard-size keys
Keylighting System: Switchable on/off
Sound Source: AHL
Built-in Tones: 400
Key Transpose: -12 to +12 Semitones
Reverb: 10 types
Sampling Sound Input: Built-in Microphone plus External Mic Input
Song Bank: 110 Built-in tunes (including 20 exercise phrases
Step-Up Lessons:
- 32 lessons (4 setups x 8 banks)
- Left hand, right hand, and both together
- Listen, watch, remember, next, auto
- Scoring System
- Voice Fingering Guide
- Music Challenge Game with 20 notes
Auto-Accompaniment Built-in Rhythms: 150
Accompainment Volume: 0 to 127
Transpose: 1 octave up or down (-12 to +12 semitones)
Octave Shift: Upper/Lower -/+2 octaves
Tuning: A4 = 415.5 to 465.9 Hz (Initial Default: 440.0 Hz)
Preset Scales: 17
Music Preset: 305
One Touch Preset: 180
Auto Harmonize: 12 types
Arpeggiator: 90 types
MIDI: GM Level 1 standard
Musical Information Function: Tone, Rhythm, Song Bank numbers and names, staff notation, fingering, pedal operation, tempo, measure and beat number, chord name, etc.
USB port: TYPE B
Sustain/Assignable jack: Standard jack (sustain, sostenuto, soft, rhythm)
Phones/Output jack: Stereo standard jack; Output Impedance: 140 ohms, Output Voltage: 4.5V (RMS) MAX
Audio In jack: Stereo standard jack
Input Impedance: 9kOhms, Input Sensitivity: 200mV
Mic In/Sampling jack: Standard jack (connect a dynamic microphone only)
Input Impedance: 3kOhms, Input Sensitivity: 10mV
Batteries: 6 AA-size zinc-carbon batteries or alkaline batteries
Battery Life: Approximately 3 hours continuous operation on alkaline batteries
Power Jack: 9.5V DC
AC Power Adapter Included: AD-E95100L
Auto Power Off: Approximately 6 minutes (during battery operation) or 30 minutes (during AC adaptor operation)
Speakers: 2 x 10cm
Power Consumption:9.5 V = 7.7 W
Dimensions: 37 5/16" x 13 3/4" x 4 1/16" inches
Weight: 9.92 lbs (without batteries)
Design and specifications are subject to change without notice.
Same Day Music is an authorized dealer of
Casio
products.