Same Day Music is an
authorized Casio dealer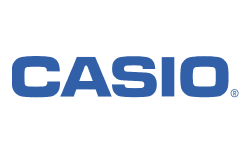 Piano-style keyboard
An easy-to-play keyboard with an appearance resembling that of an acoustic piano.
Touch Response
Touch Response let's you add delicate nuances to notes by varying how much pressure you apply to keyboard keys.
Digital Effects
Use effects to add reverb for more depth and breadth in your music.
Dance Music Mode
Easy dance tune playback - Just touching the keys is all it takes to play dance music expressing a DJ mood. Or you can use Build-up Play to apply sound effects characteristic of dance music for even more fun.
Chordana Play
Add to the fun by linking the keyboard with the downloaded Chordana Play app in your smart device.
Use an audio cable to transfer 50 built-in songs from the app as well as songs downloaded as MIDI files and save them in the keyboard. You can then use the saved song data with the keyboard accompaniment function to enjoy the Step Up Lesson feature.
Features:
- 61 keys with Touch Response, 48 Polyphony
- 400 Tones and 100 Rhythms
- 50 Dance Music Rhythm
Same Day Music is an authorized dealer of
Casio
products.
- Keyboard: 61 piano-style keys
- Touch Response: 2 sensitivity levels, Off
- Maximum Polyphony: 48
- Tones: 400 built-in tones
- Digital Effects: Reverb (10 types), Virtual Hall, Dance Music Effect
- Rhythms/Patterns: 100 built-in rhythms, 50 Dance Music rhythms
- Auto Accompaniment:
- Modes: CASIO Chord, Fingered 1, Fingered 2 (6th off), Fingered 3 (on bass), Full Range Chord
- Controllers: Start/Stop, Intro, Normal/Fill-in, Variation/Fill-in, Synchro/Ending
- Built-in Songs: 60 (Song Bank)
- Lesson Function :
- Step Up Lesson
- Lesson Part: Select (Right hand, Left hand, Both hands)
- Performance evaluation
- Voice fingering guide
- Connection to APP: Yes
- Metronome: Beats; Off, 1 to 9 (Tempo range: quarter note = 20 to 255)
- Other Functions :
- Dance Music Mode
- One Touch Preset: 100 sets
- Rhythm/Song Bank controller
- Pitch Bend Wheel : 0 to 12 semitones
- Key Transpose: +/-1 octaves (-12 to 0 to +12 semitones)
- Tuning Control: A4 = 415.5 to 465.9 Hz (Initial Default: 440.0 Hz)
- Pedals: Standard jack (sustain, sostenuto, soft, rhythm)
- MIDI:
- GM Compatibility: Level1
- Terminals: USB
- Speakers: 10cm x 2
- Amp Output: 2W + 2W
- Input/Output Terminals:
- HEADPHONES/OUTPUT (standard stereo jack)
- SUSTAIN/DAMPER
- AUDIO IN
- USB: type B*
- EXTERNAL POWER (9.5V DC) * USB cable (A-B type) required to use USB terminal for computer connection.
- Power Requirements: Batteries; AA-size x 6 / AC Adaptor; AD-E95100L
- Dimensions (W x D x H): 946 x 307 x 92 mm
- Weight: 3.4kg (Without batteries)
- Body Color/Finish: Black
- Included Accessories: Music stand
Same Day Music is an authorized dealer of
Casio
products.
Shipping Weights and Dimensions

with Power Supply

Shipping Weight: 11 lbs
Shipping Dimensions: 39 x 15 x 5 in

with Playground Sessions Pack

Shipping Weight: 21 lbs
Shipping Dimensions: 44 x 15 x 8 in

with Premium Pack

Shipping Weight: 19 lbs
Shipping Dimensions: 44 x 21 x 7 in

with EPA Pack

Shipping Weight: 20 lbs
Shipping Dimensions: 44 x 21 x 7 in